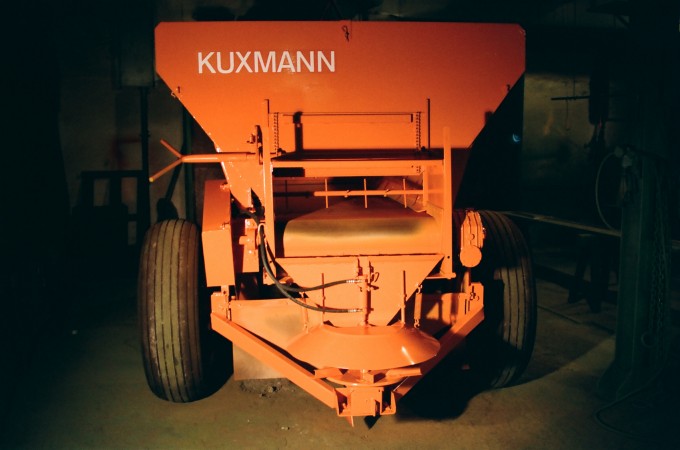 An example configuration of a Control System driven spreader can be a weighting system, hydraulic controlled spreading discs, a hydraulic driven conveyor and a precision GPS system.
For the safe streets
Especially in winter it is important that your working equipment is very reliable. For this reason KUXMANN offers a spreader for winter services.
These machines are also featured by a reliable design, years of successful experience, following-up customer wishes. Spreaders for winter service are available in the sizes of K8000, K12000, K12000 Tandem and K18000 Tandem.
The spreaders can be equipped with a Control system, which also enables the possibility of Precision Spreading.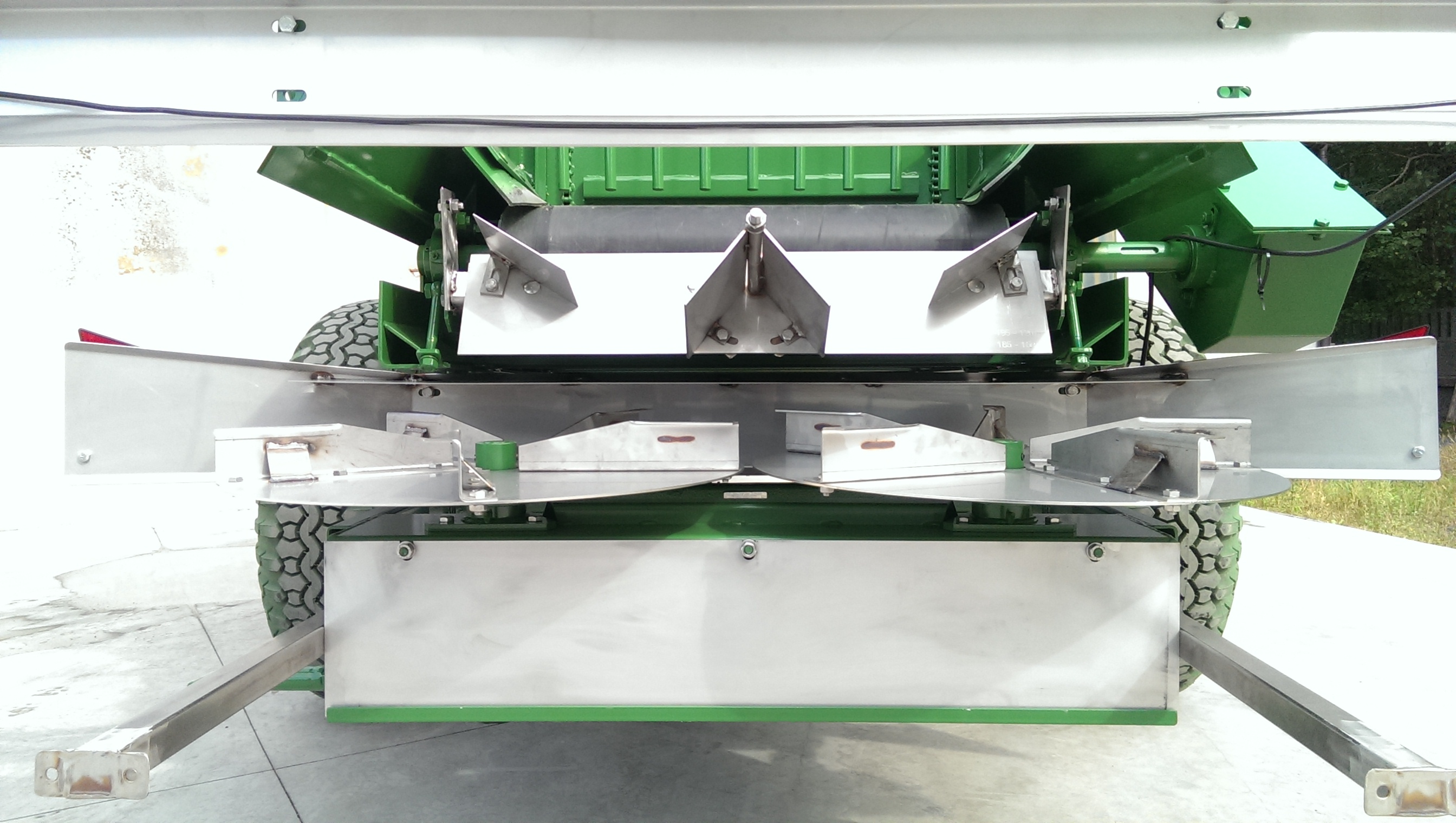 Spreading Module for winter service
The Kurier standard spreading module for sand, salt and grit with a spreading width up to 24m. This spreading module proved its reliability during the last decades and showed its high precision. In the year 2014 the module got an update.
Thanks to the V-belt system, which powers the spinning discs, the spreading module absorbs shock loads without damaging the transmission. The V-belts are self-tightening thanks to an innovative new spring system.