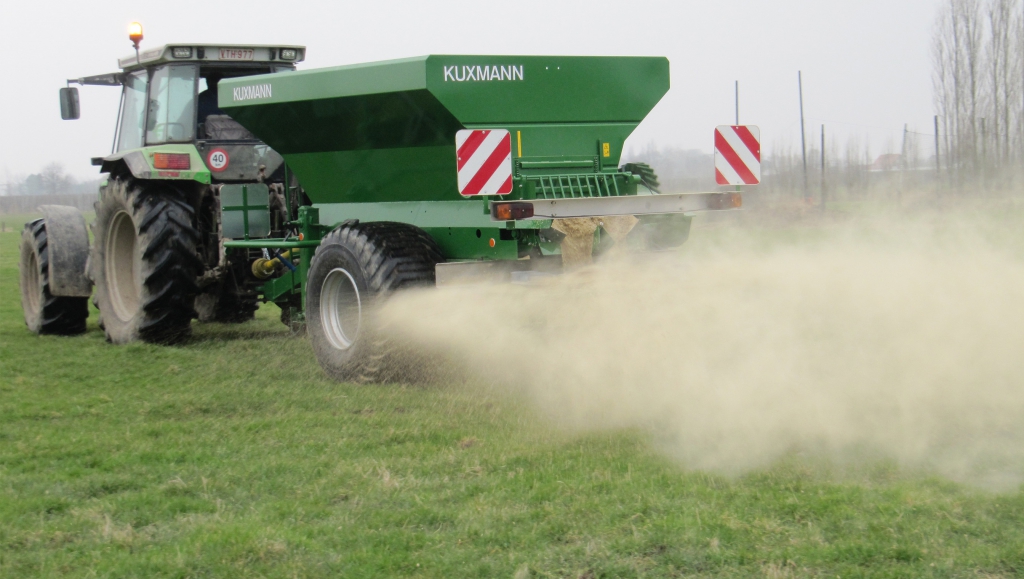 Machines for Agriculture
KUXMANN offers a great range of spreaders in various sizes, with many ways of application, for a wide spectrum of materials.
The KURIER Fertilizer Spreader – a Large Area Spreader with the refined conveyor belt system for spreading dust, dry and powder-formed material like granulate/mineral fertilizers and more.
The KURIER Lime Spreader with the advanced two disc spreading module or with the auger distribution module spreads a range of 6m and 9m and used for dry lime and dust and powder-formed fertilizer.

Machines for Construction Industry
With the binding agent spreaders and the grit or sand spreaders, KUXMANN offers a comprehensive range of machines.
BMS – Binding Agent Spreaders are available in capacities from 3m³ to 14m³ and are equipped with a rotary feeder by default.
KUXMANN Grit and Sand Spreaders are available in the hopper capacities from 5m³ to 14m³. The distribution of the material is done by a centrifugal spreading unit, which guarantees an even spreading pattern.
During the development of our machines, we made sure that operations and maintenance are simple. They are versatile and can be adapted to any circumstances. Another fact, which proves the power and reliability of the Kuxmann spreaders is, that all over the world the machines are in service.