The KURIER Fertilizer Spreader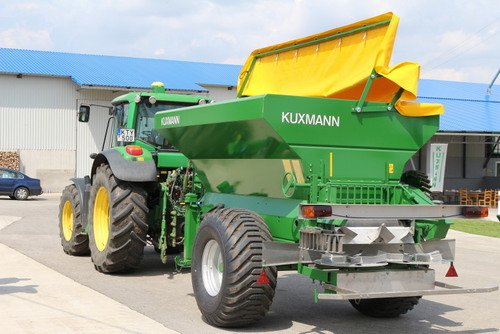 The spreaders can be equipped with ISOBUS systems, which also enables the possibility of Precision Farming.
An example configuration of an ISOBUS driven spreader can be a scale system, hydraulic driven spreading discs, a hydraulic driven conveyor and a dosing gate.
All-purpose high capacity spreader
The fertilizer spreader from KUXMANN stands for a robust work for many years and a functionality that can be adapted to versatile tasks. Regardless of whether the material to spread is corned earth-moist lime, granulate or mineral fertilizer, sand-material, compost or any other flowable bulk material – you can configure from a wide array of possible machines the right settings for your needs.
Because of our close ties with farmers and the more than hundred years of experience gained in the field of fertilizer and lime, we develope our spreaders in a partnership with our customers. Our specially produced components for high workload guarantee an extreme durability in comparison with standard industrial solutions.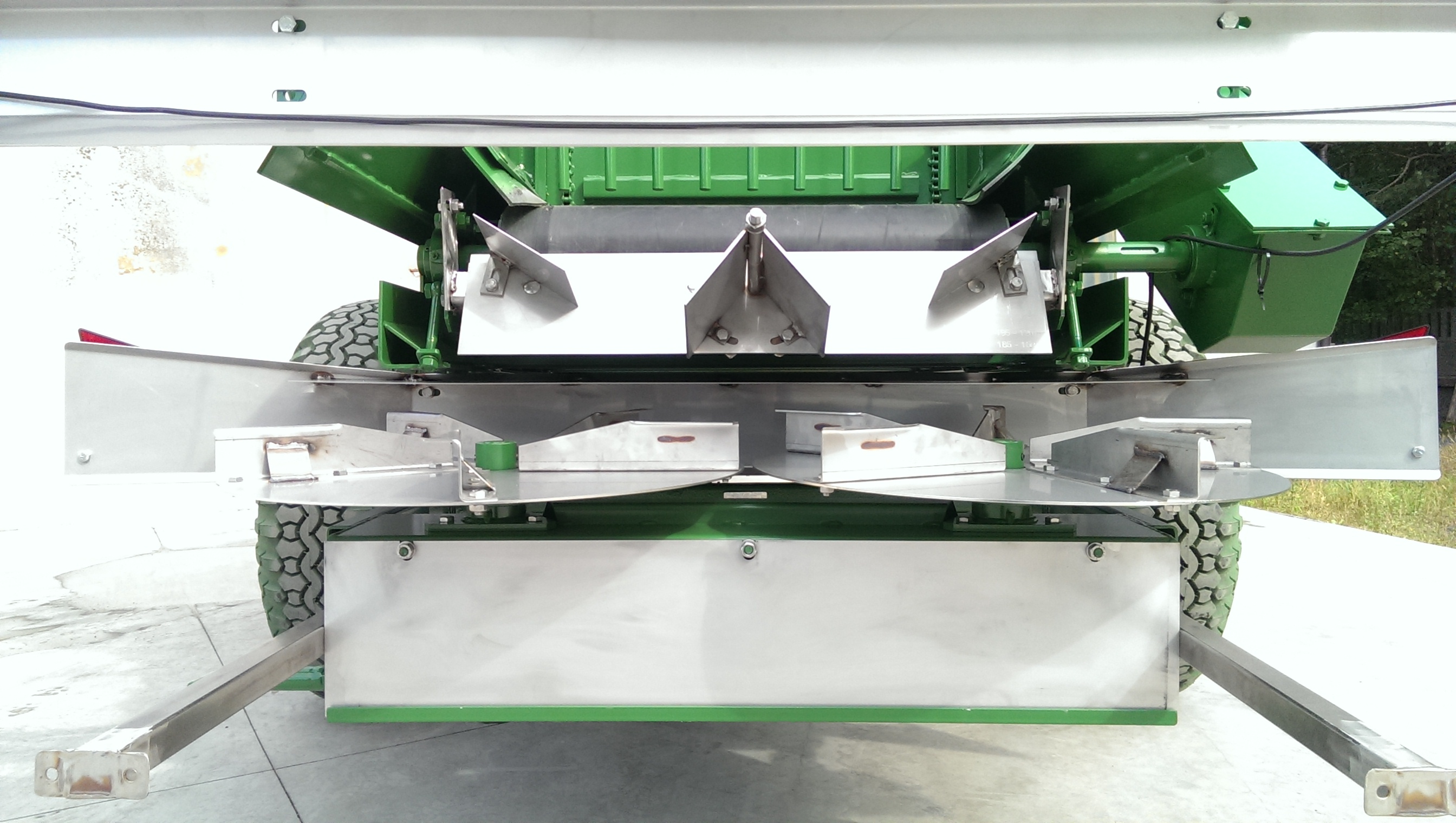 Spreading Module 1.
The Kurier standard spreading module for fertilizer with a spreading width up to 24m. This spreading module proved its reliability during the last decades and showed its high precision. In the year 2014 the module got an update. 
Thanks to the V-belt system, which powers the spinning discs, the fertilizer spreading module absorbs shock loads without damaging the transmission. The V-belts are self-tightening thanks to an innovative new spring system.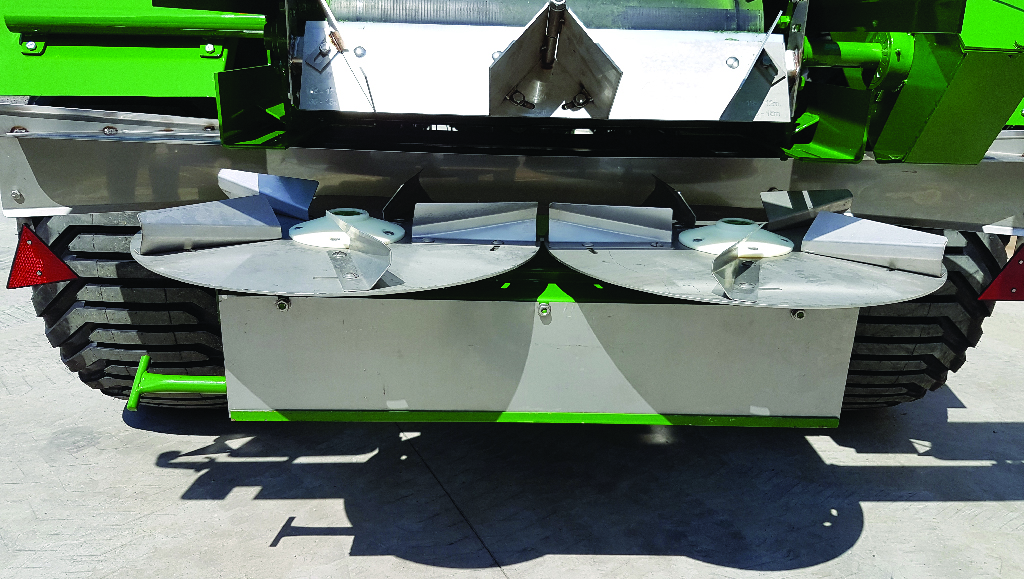 Spreading Module 2.
The 36 m spreading module – with a spreading width up to 36m. This spreading module got newly developed by KUXMANN. Because of its high precision, the superior droppoint system and its proven reliability this fertilizer module is the perfect choice for people with high expectations.
During the development phase we reached an outstanding spreading pattern.
– Double disc spreading unit
– Spreading discs
– Spreading vanes
– Light carrier
– Splash plate
– Wide Angle Drive Shaft
– Brake system
– Sprung drawbar
– Top- or bottom hitch
– Two conveyor speeds
– Ground drive for the conveyor belt
– Adjustable volume control
– Removable conveyor frame
– Automatic belt control
– Adjustable fertilizer/lime application point
– Rake for uniform lime distribution
– Double volume adjustment guide
– Ladder
– Support jack
– Electric lighting
– Two wheel chocks
– Parking brake
Equipped with the
two-disc spreading module
the machine can spread
wet lime, rock flour, dried sludge, compost, dried poultry manure and up to 24m granulated material.
Additionally the machine can be combined with a fertilizer module for spreading all kinds of mineral fertilizer/granulate.
Equipped with the auger spreading module the machine can spread dry, dusty- and powder material like quicklime and powdery fertilizer