BMS Truck Mounted binding agent spreader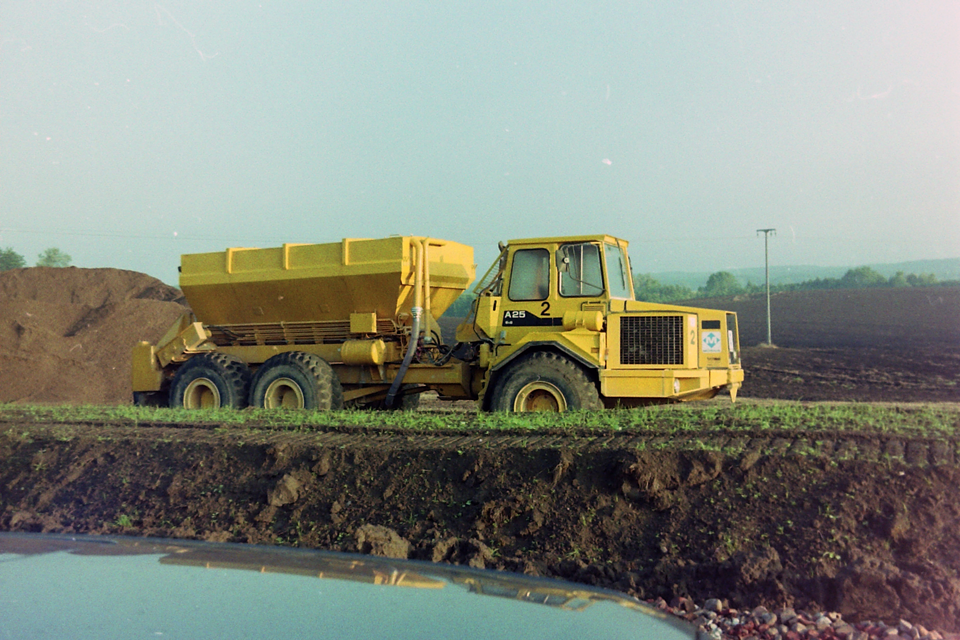 The spreaders can be equipped with a Control system, which also enables the possibility of Precision Spreading. An example configuration of a Control System driven spreader can be a weighting system, hydraulic rotary feeder, a hydraulic driven conveyor and a precision GPS system.
The spreader is also available as a Towed Spreader, as a Three-point attachment unit or as a custom-tailored spreader.
The high capacity spreader for binding agent
The Binding agent truck mounted spreader is the ideal machine for soil stabilization which requires high-performance spreading of binding agents on a large scale.
High spreading capacity, ease of operation, tremendous robustness and low maintenance and low servicing requirements. 
The rotary feeder is controlled by the tractor hydraulic, enabling the operator to adjust the volume and to switch the entire spreading unit off.
working width: 2500 mm
spreading quantity: 6-35 kg/m²
hydraulic power: 60 l/min
– Hydraulic drive for the rotary feeder
– 800 mm wide conveyor belt
– Filling pipe (3″)
– Vent pipe (120 mm) and pressure relief flap integrated into the container
– Infinite adjustment of the quantity to be spread
– Dosing gate
– Rotary feeder for high spreading precision
– Inspection opening for loading or revision
– Relief roof for the conveyor belt
– Dust- and rain-protection
– RPM sensor for the rotary feeder
– Lighting package
– Collecting pan
– Access ladder
– Control unit
– Transverse augers are installed upstream of the rotary feeders to distribute the binding agent evenly across the full working width.
| Model | Hopper/Container |
| --- | --- |
| BMS 5M | 5.3 m³ |
| BMS 8M | 8 m³ |
| BMS 10M | 10 m³ |
| BMS 14M | 14 m³ |
Custom tailored sizes upon request!